^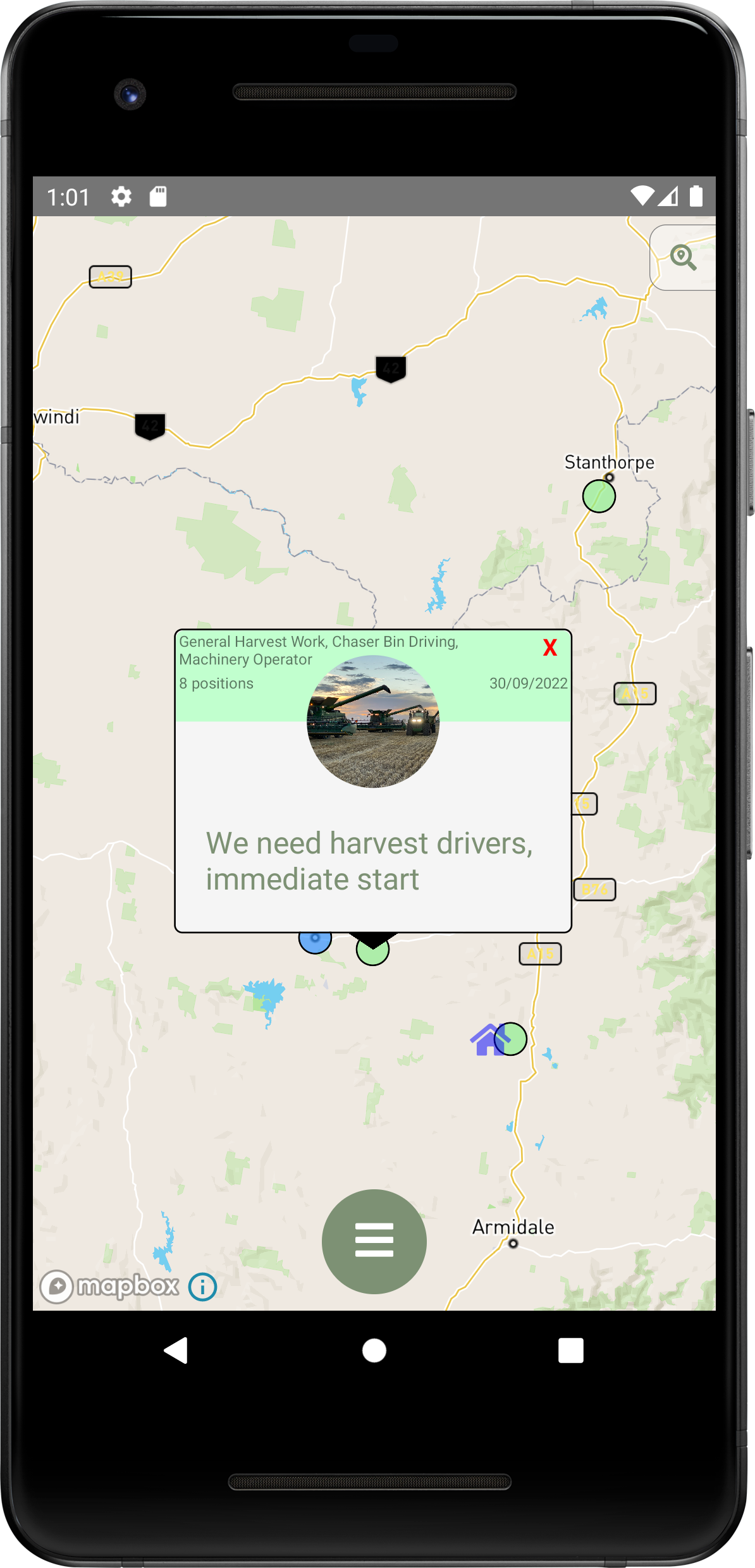 Simplifying the process:
Connecting Farmers with Temporary Workers Made Easy with Agploy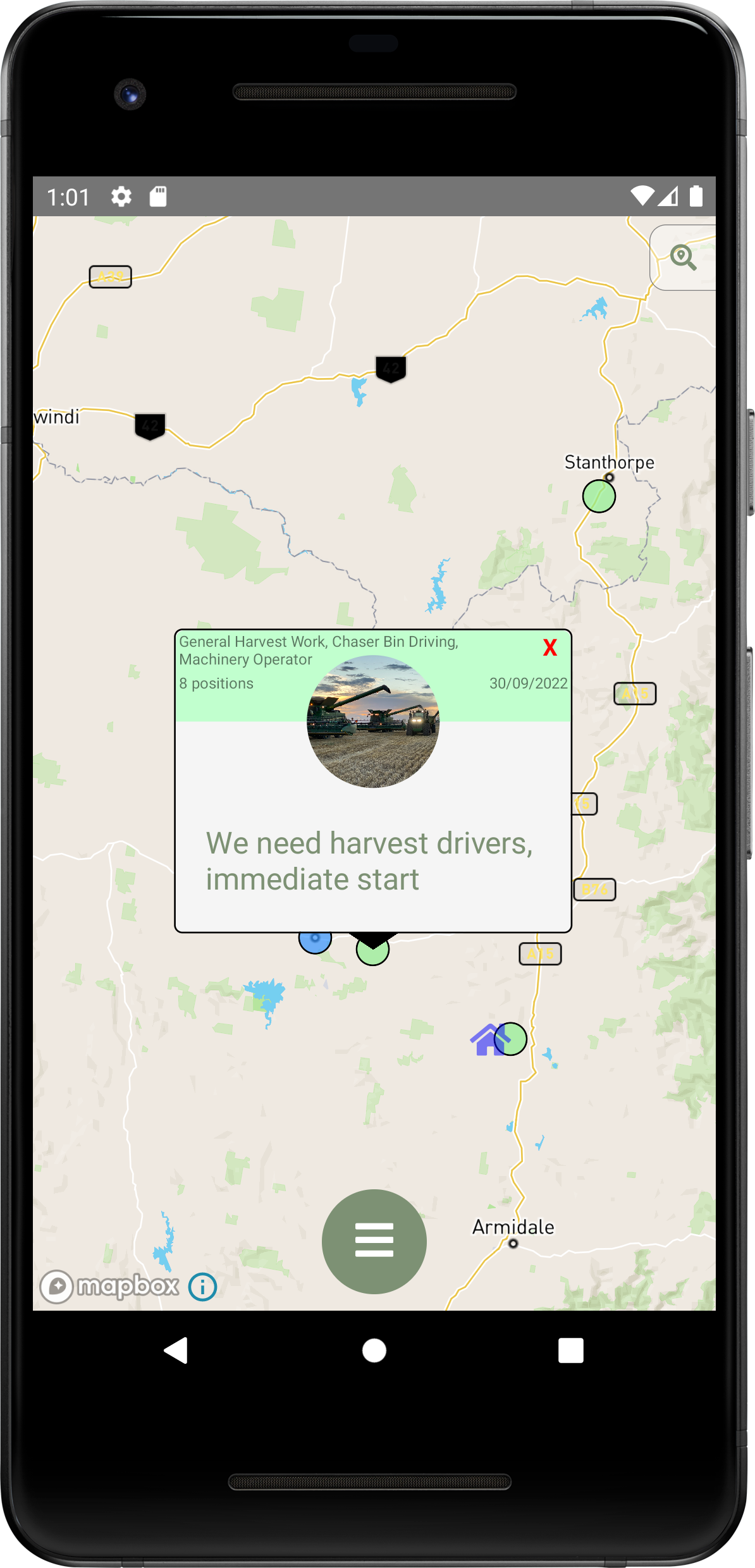 Agploy is a user-friendly online platform that simplifies the process of connecting farmers with workers and helping workers find jobs within Australia.
Our platform utilizes a map and facilitates direct person-to-person communication to ensure a quick and efficient search experience for our users.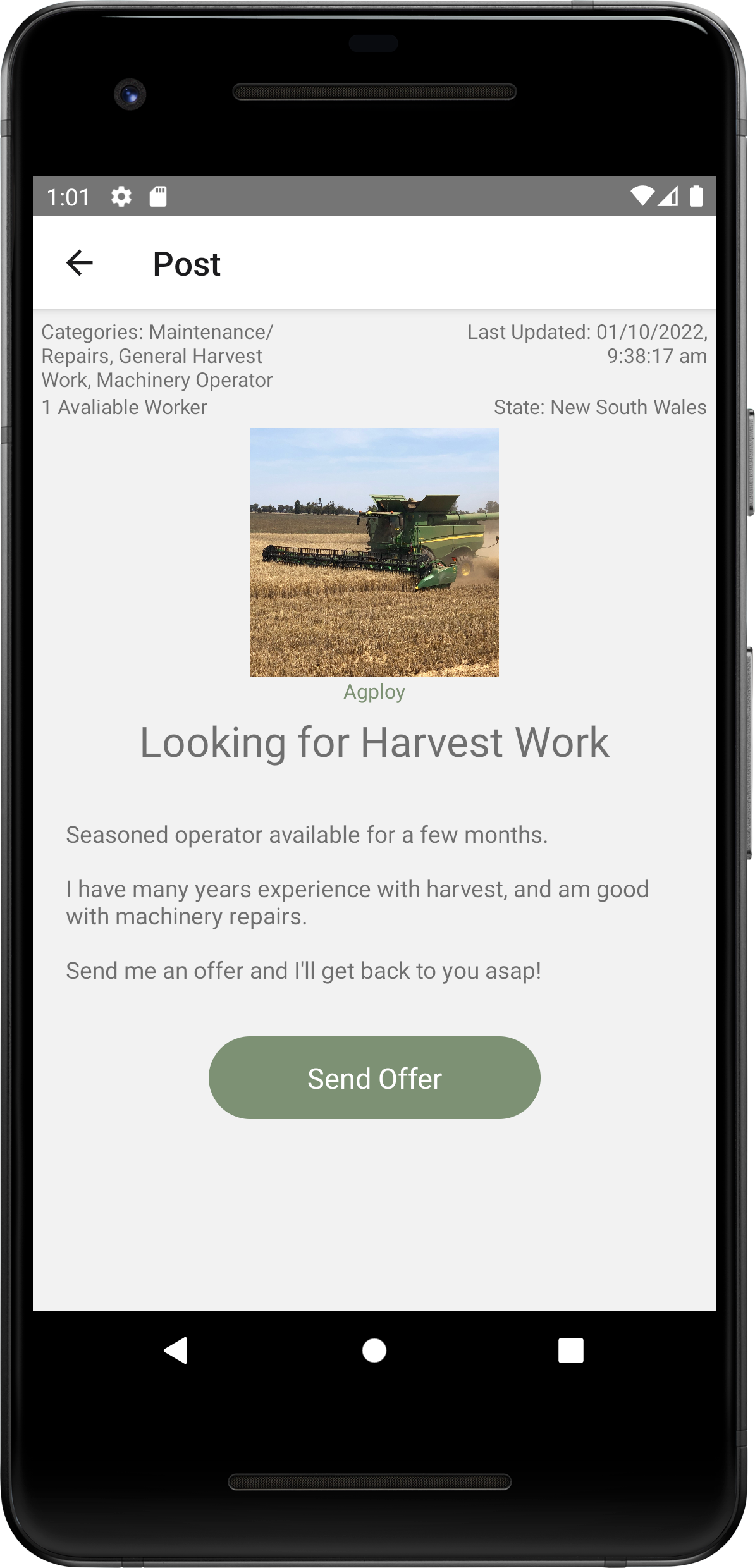 Find Jobs and Workers Quickly:
Agploy's Map-based Platform Revolutionizes Farm Employment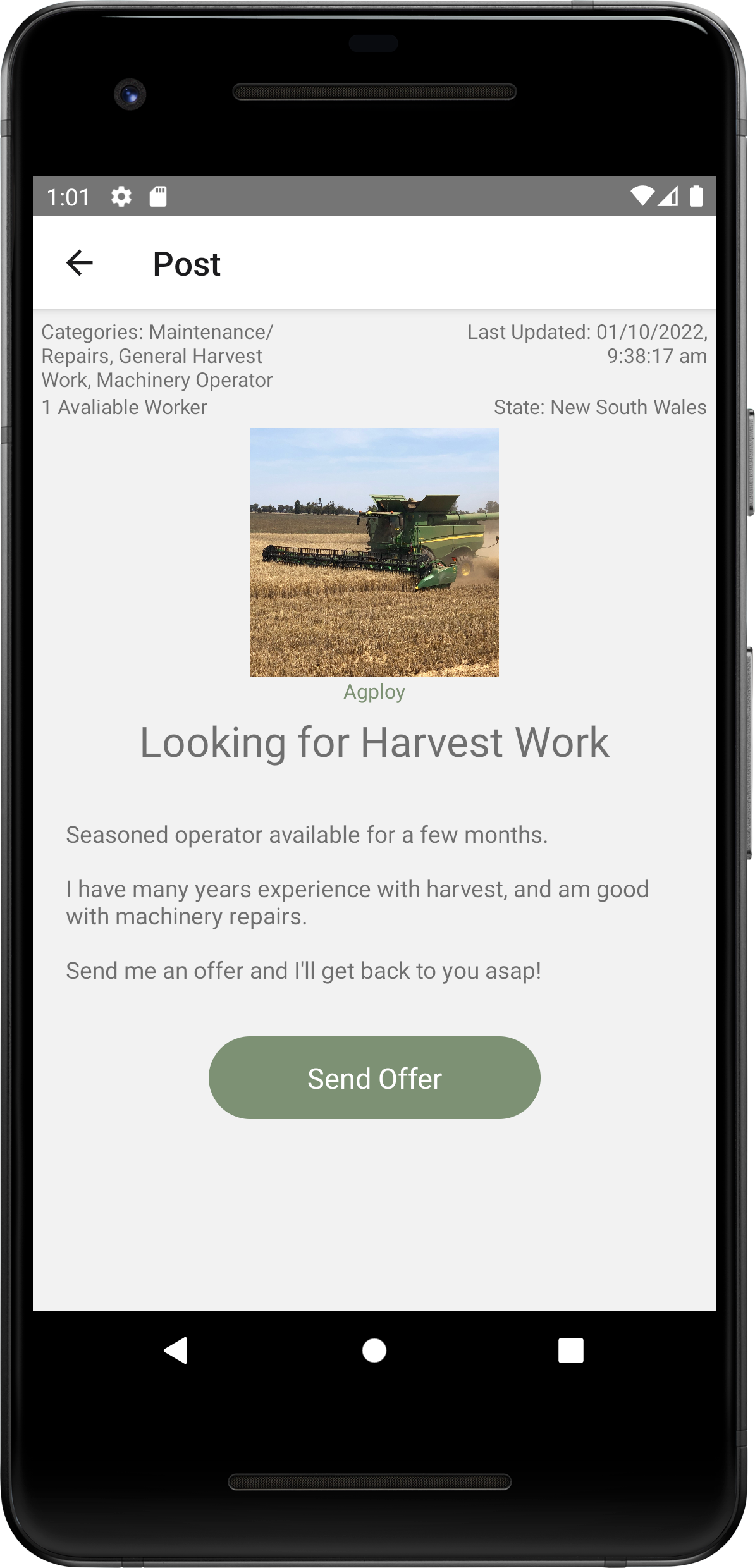 Through our mapping feature, Agploy enables users to easily locate farm workers and available jobs in their local area. It streamlines the process, allowing farmers and job seekers to connect swiftly and effectively.
Users can post directly on the map, making their listings visible to others who can then send offers. Agploy accommodates various types of farm-related work, whether it involves sheep shearing, livestock transportation, or even odd jobs.
Dive into our features and find new horizons in agricultural employment.
Explore Features
So, why use Agploy?
Here are a few good reasons:
Agploy provides a comprehensive solution by offering everything you need to organize your farm work efficiently.
We dont require a sum of your earnings; Agploy is completely free to use.
•
Private and Community-Driven:
With Agploy, you can enjoy a hassle-free experience without unnecessary third-party interference or the need to expose your private information.
Experience Agploy Today!
Download our app by tapping on an icon below.
We strive to make agricultural employment hassle-free and efficient, connecting farmers and workers in the Australian farming industry.
Frequently Asked Questions
What jobs are on agploy?

How do I apply for jobs on agploy?

Can I apply for multiple jobs at once on Agploy?

What qualifications do I need to apply for jobs on Agploy?

Can I apply for jobs on Agploy without prior experience?

How long does it take to get a job on Agploy?

How can I stay updated on new job openings on Agploy

Are temporary jobs avalailable on Agploy

How much does it cost to use Agploy?